Lehigh established the Western Regional Office (WRO) to extend educational opportunities for Lehigh students and faculty by building curricular and research partnerships with dynamic enterprises in selected key cities within the Western Region.
Areas of WRO engagement will include: academic programs, student recruitment, alumni relations, university events, development, corporate and industry partnerships and career services. A cornerstone partnership for Lehigh's presence in the west, which launched in fall of 2016, is the Lehigh@Nasdaq Center where Lehigh serves as the academic in residence.
Approximately 10% (8000) of Lehigh community members live in the states from the Rocky Mountains to the Pacific Ocean.
Personnel
John W. Welty | Vice Provost
Western Regional Office
John provides leadership and coordination for a variety of outward facing activities that are the purpose of the Western Regional Office (WRO). All of these endeavors are focused on extending educational opportunities for Lehigh students and faculty by building curricular and research partnerships with dynamic enterprises in the metropolitan areas of the Western Region. For these partnerships to develop and realize their full potential, Lehigh needs a consistent presence and interface; the WRO provides that sustained engagement that partnerships require for success. When fully developed the WRO will engage interested enterprises and people in academic programs, student recruitment, alumni relations, university events, corporate and industry partnerships, career services, and development. Principally, John is charged with bringing to life the Lehigh commitment to engage organizations in the Western Region that are eager to become meaningful members of the Lehigh community by forging new associations that further the interests of all engaged.
Since September 2016 Mr. Welty has lead the Lehigh University Western Regional Office as Vice Provost. Prior to this assignment Mr. Welty served as Deputy Vice for Advancement at Lehigh since 2011, where his responsibilities included oversight for all gift officers and the staff who support and enable that activity. Previous to Lehigh Mr. Welty was Vice President for Development & Administration at the University New Mexico Foundation for three years where he was responsible for the daily operations of UNM fundraising, and for guiding the central services that support development staff. Mr. Welty began his development career at the University of Arizona College of Science in 1990. He then served for seven years as director of development at the Arizona Cancer Center. In 1999. He joined the University of Arizona Foundation management team serving in a variety of roles during nine years. Mr. Welty was instrumental in the successful conduct of the $1.2 billion Campaign Arizona. His original career was in mineral exploration for several mining companies and the Arizona Geological Survey. Mr. Welty received an B.A. with departmental honors in Geology from Williams College and M.S. in Geosciences from the University of Arizona. He is an enthusiastic, if not particularly accomplished golfer, and the proud father of three (mostly) adult children.
Morgan B. Volkart | Associate Vice Provost
Western Region & International Recruitment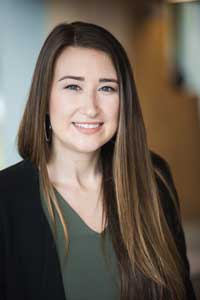 Morgan provides leadership and execution to meet or surpass enrollment goals for the Western Region and internationally. Based at the Western Regional Office in San Mateo, Morgan works collaboratively with the Office of Admissions and Financial Aid and Office of International Affairs to ensure continuity of information and interactions. Ultimately her work seeks to fulfill key Lehigh priorities for student body geographic diversity and internationalization.
Ms. Morgan Volkart '06 '10G joined the Western Regional Office in February 2017 as Associate Vice Provost for Western Region and International Recruitment after serving as Director of International Recruitment and managing regional recruitment in Southern California from San Diego. In addition to developing strategy for recruitment efforts in the Western Region and internationally, Morgan works closely with students, counselors, community based organizations, and alumni to help build Lehigh's reputation. Throughout her admissions career, she has travelled to more than 30 countries to reach prospective students, high school counselors, educational partners, and embassies on behalf of Lehigh. Prior to her work in Admissions, Morgan worked in higher education for several years in a variety of capacities, including as a study abroad advisor in the Lehigh Office of International Affairs. She has also acted as a liaison among Asian University Presidents and the United Nations for the United Nations Academic Impact initiative. She served as editor of manuscripts for various international education journals and volume series, and worked in Shanghai, China teaching English. After growing up in Las Vegas, NV, Morgan, a first-generation college student, ventured east to Lehigh University to pursue her undergraduate degree and play intercollegiate women's volleyball. She earned a B.A. in Social Psychology and Asian Studies which led to continuing her studies in Chinese culture and Mandarin at Shanghai Jiao Tong University. Morgan returned to Lehigh in 2008 to earn her M.Ed. in Globalization and Educational Change with graduate certificates in both International Counseling and International Development and Exchange in Education.
Wendy Fong | Director
Industry Engagement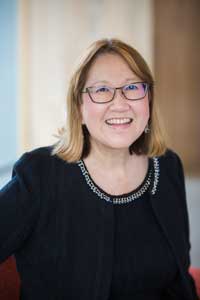 Wendy provides leadership and execution for industry engagement in the Western Region. She jointly reports to the Lehigh Office of Economic Engagement. Wendy is engaging in an integrated effort to secure the involvement of Western Region industry partners, national laboratories, and other research centers, to enrich the Lehigh faculty and student experience. Wendy focuses on those industry and research domains that align with University strengths and areas of desired activity to fulfill University objectives. Wendy is working with volunteers in the Western Region to bring fresh ideas, new energy and opportunities to the Lehigh community.
Mrs. Wendy Fong joined the Western Regional Office in June 2017 as Director of Industry Engagement. Prior to joining Lehigh University, Wendy Fong was the Senior Strategic Programs Manager for the Silicon Valley campus and the Information Networking Institute's Masters of Science Information Technology programs at Carnegie Mellon University. Wendy joined Carnegie Mellon University – Silicon Valley in September 2009. While at CMU, she focused on growing research collaborations, teaching a Mobile Ecosystems course and mentoring practicum teams.
Previously as Chairman and President of the J Consortium, Wendy led 20 companies through worldwide review and voting to standardize the first International Java language specification. For this work, she won the top Standards of the Year award at Hewlett-Packard where she worked for 23 years as Standards Manager Embedded Systems, Internet Planning Manager and External Research Program Manager. Wendy was on the first process committee for the World Wide Web consortium and helped to set up HP Labs research science centers in China, Israel and in the US at Stanford, UC Berkeley and MIT. Wendy was also Campus Manager for recruiting and HP engagements at Yale and UC Berkeley. At Microsoft for 7 years, Wendy won the top Business achievement award for her work on standardizing mobile phone technology. Wendy was the Sr. Connectivity Planning Manager and Standards Manager Mobility.
Wendy was selected and recognized with the CMU Carnegie Institute of Technology – Innovation Award 2013 and was nominated for the CMU Andy Awards – Commitment to Students 2015. Wendy received her B.S. and M.S. in Electrical Engineering and Computer Science at UC Berkeley. Wendy was also on sabbatical as a Visiting Scholar, Computer Science at Stanford University and served on the Board of the Parents' Club of Stanford University July 2017 - June 2018.