Lehigh opened the Western Regional Office (WRO) now located in Foster City, California, with the aim of engaging more directly with prospective students, fostering new industry partnerships, and better connecting with our West Coast alumni. This action is directly connected to the campus launch of the Path to Prominence initiative, a vision to leverage the distinctive qualities of Lehigh to build a university that is more innovative, more flexible, and more able to provide students with experiences that prepare them to contribute and compete in today's world and in the future.  
Areas of WRO activity include: academic programs, student recruitment, industry partnerships and career opportunities for students, alumni relations, university events, and development.  We believe that opening the WRO makes it easier for students who choose to migrate westward to get started in this incredibly rich and stimulating environment for developing ideas.  An essential component of this belief is that creating relevant curricular and discovery experiences on the west coast for Lehigh students and faculty will create opportunity.
The WRO team collaborates closely with staff at the Lehigh@NasdaqCenter in San Francisco, and campus-based staff operating in the Office of Admissions and Financial Aid, Office of Economic Engagement, and Development and Alumni Relations.  We also work vigorously with campus leadership, interested faculty, and students to make certain that our efforts align with desired outcomes and enrich the Lehigh experience.  Thus elevating the impact and visibility of Lehigh as a place committed to making a meaningful difference in the world.
Western States Covered by the WRO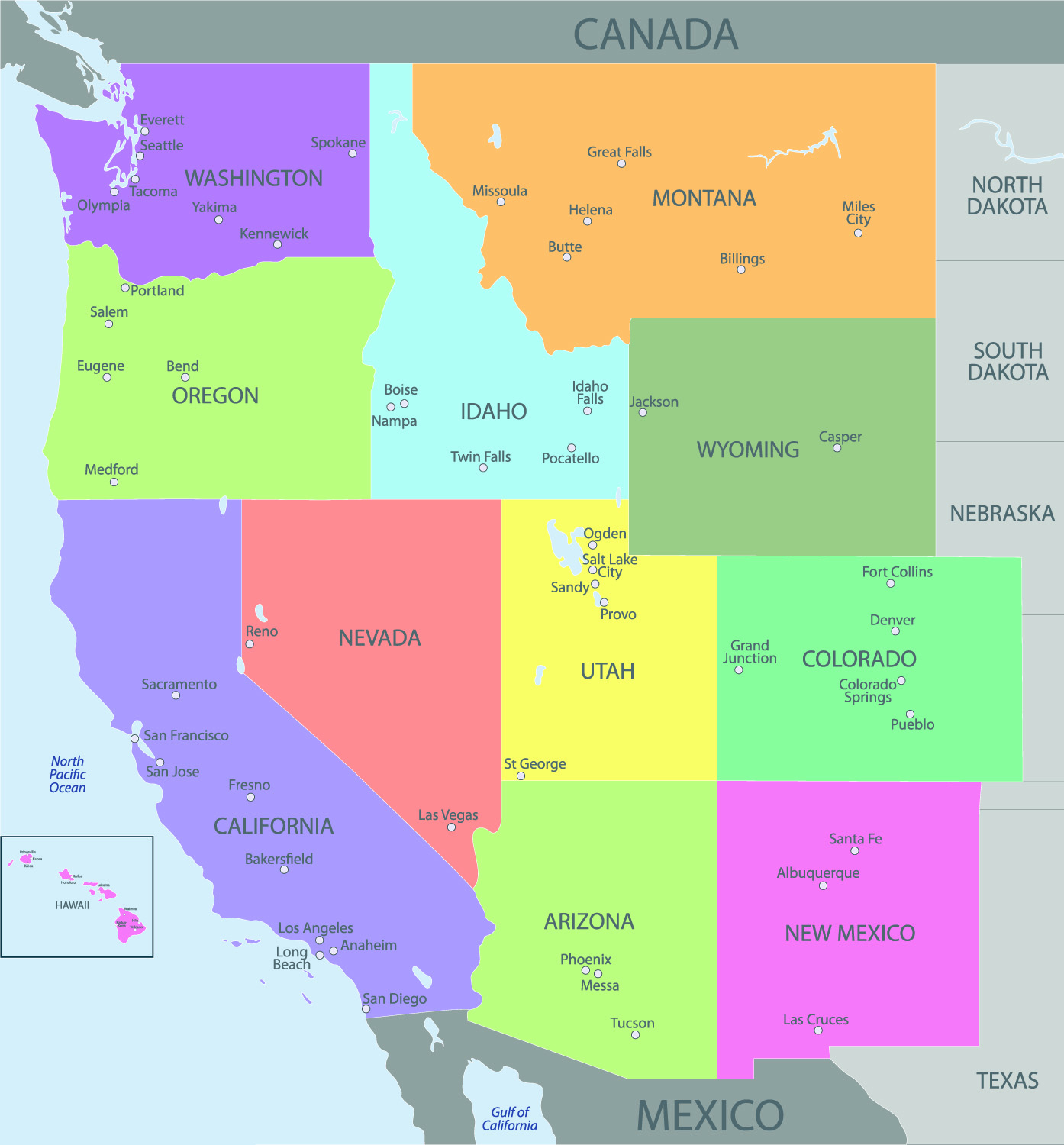 The WRO is a comprehensive engagement to extend the Lehigh student and faculty experience into the Bay Area and anywhere else in a twelve state western region (including Hawaii) where we identify interested partners to assemble meaningful curricular or research partnerships. 
Nearly 10% of Lehigh alumni live and work across this broad geographic region!  Yet our work is initially focused on the Bay Area, southern California, Seattle, Denver, Portland, Las Vegas, and Phoenix – the key metropolitan centers of this region.
We host events, especially for prospective students and partners, and welcome volunteers to help fulfill our objectives.  Please feel free to contact John, Morgan, or Wendy directly for more information!
John provides leadership and coordination for a variety of outward facing activities that are the purpose of the Western Regional Office. Since September 2016 Mr. Welty has lead the Lehigh University Western Regional Office as Vice Provost. Prior to this assignment Mr. Welty served as Deputy Vice for Advancement at Lehigh since 2011, where his responsibilities included oversight for all gift officers and the staff who support and enable that activity. Previous to Lehigh Mr. Welty was Vice President for Development & Administration at the University New Mexico Foundation.   Mr. Welty began his development career at the University of Arizona Foundation as a front-line fundraiser for the College of Science and the Arizona Cancer Center before joining the Foundation management team.  Mr. Welty received a B.A. with departmental honors in Geology from Williams College and M.S. in Geosciences from the University of Arizona.

Associate Vice Provost, Western Region and International Recruitment
Morgan provides leadership and execution to meet or surpass enrollment goals for the Western Region and internationally. Morgan works collaboratively with the Office of Admissions and Financial Aid and Office of International Affairs to ensure continuity of information and interactions. Ultimately her work seeks to fulfill key Lehigh priorities for student body geographic diversity and internationalization.
Ms. Morgan Volkart '06 '10G joined the Western Regional Office in February 2017 as Associate Vice Provost for Western Region and International Recruitment after serving as Director of International Recruitment and managing regional recruitment in Southern California from San Diego. Morgan works closely with students, counselors, community based organizations, and alumni to help build Lehigh's reputation. Prior to her work in Admissions, Morgan worked in higher education for several years in a variety of capacities, including as a study abroad advisor in the Lehigh Office of International Affairs, and she worked in Shanghai, China teaching English. After growing up in Las Vegas, NV, Morgan, a first-generation college student, ventured east to Lehigh University to earn a B.A. in Social Psychology and Asian Studies, which led to continuing her studies in Chinese culture and Mandarin at Shanghai Jiao Tong University.  Morgan returned to Lehigh in 2008 to earn her M.Ed. in Globalization and Educational Change with graduate certificates in both International Counseling and International Development and Exchange in Education.
Wendy engages with Western Region industry partners, national laboratories, and research centers, to enrich the Lehigh faculty and student experience. She works with volunteers to bring novel ideas, new energy and student job opportunities to the Lehigh community.
Mrs. Wendy Fong joined the Western Regional Office in June 2017 as Director of Industry Engagement. Prior to Lehigh University, Wendy was the Senior Strategic Programs Manager for Carnegie Mellon University – Silicon Valley. While at CMU-SV, she focused on growing research collaborations, teaching a mobility courses and mentoring practicum teams. She won the CMU Carnegie Institute of Technology: Innovation Award and was nominated for CMU Andy Award: Commitment to Students. As Chairman and President of the J Consortium, Wendy led 20 companies through worldwide voting to standardize the first International Java language specification. For this work, she won the top Standards of the Year award at Hewlett-Packard. At Microsoft, Wendy won the Business achievement award for her work on standardizing mobile phone technology. Wendy received her B.S. and M.S. in EECS at UC Berkeley and was a Visiting Scientist at Stanford University – CS.